Throwing a direct sales party can be really fun. They are happening more and more, so keeping it fresh and interesting is more important than ever. Here are some tips for getting an edge on successful direct sales parties, in real life and online.
Location


If you are holding your party in real life, choose an easy-to-find location that is comfortable and easy for your guests. Think about the interests of your guests – if you and everyone on your guest list attend church, consider holding the party at the church; however, holding a party at a church may not work if some of your guests have never been to one and might feel uncomfortable.
Online, choose a chat room where you can invite your guests to attend virtually. Make sure your links are correct and that you "arrive" in the chat room a good 10 minutes before party time.
Invitations

Invite your guests with informative invitations that are clear about the location and time of the party. If you are offering some kind of incentive for attending – everyone gets a free votive candle, lotion sample, paring knife, for example – list the incentive on the invitation. If you are holding your party online, send electronic invitations. You can send paper or electronic invitations for real life parties.
Ice Breakers


People sitting around in a group can feel awkward, especially if they don't know each other. Ice breakers help everyone to mingle and relax. Games are generally considered the best way to break the ice. Offer prizes that people like, such as free shipping on their order or a free sample. Here are some game ideas:
* MadLibs – remember these? A modern twist on this fun game is to simply ask every guest to write an adjective on a piece of paper. Then, have a paragraph with you with blanks where there would be a descriptive word. Make sure you have several paragraphs so everyone's adjective gets used. This can be really funny, and laughter breaks the ice.
* Pass the Present – have your guests sit in a circle and pass a gift around with directions on it. The directions might say, "Pass this to someone with blonde hair," and at the end of the game, the person left holding the gift gets to open it.
Easy on the Selling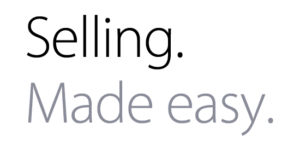 Most people do not like pushy salespeople. So even if you really want to sell a lot of products, take it easy and make the party feel more like something you are doing for your guests rather than trying to get something from your guests. Talk to everyone in a friendly, casual way during your presentations and so forth, and focus on showing the product or service. Be conversational – it's less like a sales pitch.
Look online for theme and game ideas, too, and make sure you put your own personality into the party.